How Peißenberg Singing Lessons Work
Discovery call.
Firstly, you can book in for a complimentary call about singing lessons. Ask me anything you want.
Initial Fit.
Our first lesson will be a 60-90min initial fit session. We will discuss your vocal history & future goals before launching into a full lesson.
Choose your package!
I will put together several options for ways in which we can best achieve your goals together. This may range from ad-hoc weekly classes to fully supported coaching.
Support.
You get full access to my Fundamentals of Singing course as well as the studio's online platform for warm-ups & exercises.
Student Concerts, Jam Sessions & Workshops
I want to make sure that you have room to grow and improve. So I organise regular opportunities for you to learn outside of the lesson setting. Check out Lena here singing at one of our Christmas Concerts.
Every lesson package is tailored to your needs, goals & history. That way you get exactly what you are looking for & not some cookie cutter version of singing lessons. With flexible learning options available, you won't have to pay for a class that you did not have. With my 48 cancellation policy, you can take breaks for work, holidays or illness and we can make up the lesson another time.
This option is available for those who are unable to commit to weekly classes. Excellent for busy individuals, or professionals looking to brush up for an audition.
Not suited for beginner singers, this is a flexible option, but with very limited availability. 
Exercises are sent after class. 
This is a 12-week programme where you get 10 lessons to book in. We work towards a specific goal, or project.
Ideal for improver singers who would like to work on a specific part of their technique and prefer the flexibility of block booking. 
Access to the warm-up and exercise platform available for the 3 months incl.
This fully supported lesson option allows us to work on long-lasting vocal technique.
Access is available to the warm-up and exercise student platform, as well as The Fundamentals of Singing course.
Excellent for beginner and improver singers who want to work on their voices for long-lasting technique all round.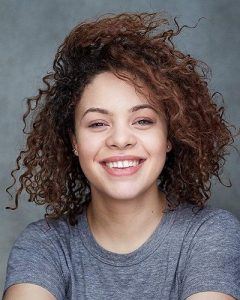 Aurora Burghart - October Faction
I Started Seeing A Wonderful Singing Coach Called Zoe Stibi. Through My Voice, She Helped Me To Bring Down Barriers.  I Really Love Her Classes
From the first lesson with Zoe, she focused on the styles of music that I want to sing. Within a month, my voice improved considerably.
I had singing lessons with Zoe for 3 years, and it was an absolutely wonderful experience. I learned so much, and grew through music and singing in some great ways.
Zoe really is a great teacher, you feel good from the beginning. You learn a lot, Zoe is responsive to everyone and the lessons are characterized by fun and laughter.
Zoe is such a sweetheart to work with... Her classes are always fun!
Studio Singing Lessons in Peißenberg
Since the beginning of 2020 I have moved my Munich based studio completely online or clients have been welcomed to my home studio in Peißenberg.  Check out my info on online classes if you have come to me via my Munich connections. Although our concerts will be held once a year in Central Munich, I currently have no plans to re-open my Munich singing lessons. 
I promise you, online lessons are just like live lessons, but you don't have to put on pants. 
Please do not call if you would like to discuss singing lesson options. Book in for a discovery call, that way I have most of the information I need to help you as best as possible.
Check out my YouTube channel.